Feel The Fire
Large amounts of life insurance are purchased every year after one realizes how their death would impact their families standard of living. Few people have given the same consideration in protecting their families in the event of a disability. The average worker faces a much higher risk of an extended disability than premature death. Yet disability insurance protection is one of the most overlooked and misunderstood forms of insurance.
When attending a disability awareness conference I was fortunate to hear a Financial Advisor address the audience. He stated that the first interview with his client is focused on disability insurance. He said, "If you think about it, what good is all of my financial advice if a premature disability prevents any further investing? Plus, where do you think they will run to for money if a disability does strike? Right to the investments that I helped them build." He went on to explain that "Many people think that their employer paid plan at 60% of their income is sufficient. What they don't realize is that the benefits received are taxable and in addition they are now responsible for paying COBRA premiums. The net result is not 60%, but approximately 37%. Who can live on 37% of their income? I can get them to100%." He further stated that because of this approach, "I sell a ton of disability insurance and if someone doesn't act on my recommendation, I have them sign a "Waiver of Liability" agreement just in case." He felt that, as a Financial Advisor, his responsibility was to make his client's "Feel The Fire". What would happen to their world if they became too sick or hurt to work? How would they survive financially?
In today's explosive financial economy many people are realizing that they can't retire or will have to place their retirement plans on hold and continue working. A friend told me recently, "I have to die three years sooner than I had planned." Because of these uncertainties the market for disability insurance awareness is ever increasing.
There are many companies with many disability policies on the market today. The average cost can range from 1%-4% of annual income. Benefit payments can range from 1 year to Life. With that in mind, "Do you know what the best disability policy is? The one you have when you need it!"
Why not start with your current client's and send them a "Waiver of Liability"agreement. When the phone starts to ring and your client's are a bit confused, now in a disability presentation".
If you would like a copy of the "Waiver of Liability" agreement, please send your e-mails to greg@fsgbrokerage.com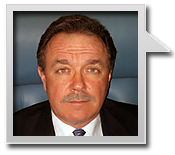 Greg Jachelski
About the Author
Greg Jachelski, CLU, LUTCF is president of Financial Solutions Group, Inc., a partner of the only national organization of independent disability brokerage specialists – The Plus Group. Greg has also been a member of the National Association of Insurance and Financial Advisor's since 1975. He is also a founding member of the International Disability Income Society.