Selling Disability Insurance with Conviction
Join us for The Plus Group Learning Webinar and find out about:
- A Case study of Rosemarie Rossetti sharing how she acquired a disability what disability insurance meant to her.
- Research revealing the reasons insurance agents are not selling individual disability insurance.
- The likelihood of having a disability due to an injury versus and illness.
- Occupations to target for disability insurance sales.
- Conversation starters to close more disability insurance sales.
Space is Limited so Don't Delay ~ In Just 30 Minutes You Will Learn Some Great Sales Techniques!  CLICK HERE TO REGISTER
After registering you will receive a confirmation email containing information about joining the Webinar.
Presented By:
Rosemarie Rossetti, Ph.D.
President, Rossetti Enterprises Inc.
Speaker - Consultant - Author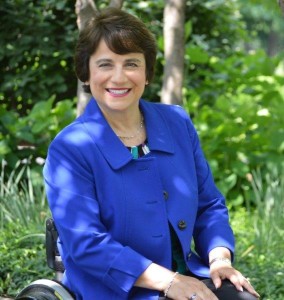 ROSEMARIE HAS BEEN THROUGH A MAJOR LIFE CRISIS AND IS A TRUE SURVIVOR. SHE KNOWS FIRST HAND THE VALUE OF DISABILITY INCOME INSURANCE.  SEVENTEEN YEARS AGO SHE HAD TO MAKE A SUDDEN TRANSFORMATION AND REBUILD HER LIFE AND HER BUSINESS.
SHE IS A STRONG ADVOCATE OF DISABILITY INCOME INSURANCE AND SPEAKS ABOUT HER EXPERIENCE AROUND THE COUNTRY. SHE WAS THE 2011 NATIONAL SPOKESPERSON FOR DISABILITY INSURANCE FOR THE LIFE FOUNDATION. AS A PROFESSIONAL SPEAKER, CONSULTANT AND WRITER, HER CLIENTS INCLUDE: THE MILLION DOLLAR ROUND TABLE; NATIONAL ASSOCIATION OF HEALTH UNDERWRITERS; NATIONAL ASSOCIATION OF INSURANCE AND FINANCIAL ADVISORS; AND NUMEROUS INSURANCE COMPANIES.