Differentiating Yourself in the Business Market with Complimentary Business Services
Join The Plus Group and Principal Life Insurance Company and Learn how you can become more successful working with business owners by utilizing complimentary buy-sell review and informal business valuation services. Often times, business owners have not properly planned for the succession of their business in the event of death or disability.  And if they do have a plan, it is often outdated or has not been properly funded.  Learn how you can differentiate yourself with business owner prospects and clients by offering them these valuable services and helping them address their funding needs.
Space is Limited so Don't Delay ~ In Just 45 Minutes You Will Learn Some Great Sales Techniques!  CLICK HERE TO REGISTER
After registering you will receive a confirmation email containing information about joining the Webinar.
Presented By:
Michael J. Sir, RHU, Principal Financial, 
Disability Income Regional Vice-President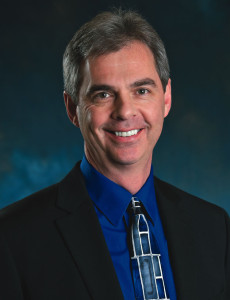 and
Patti Bell, Principal Financial,
Advanced Solutions Director
Mike Sir joined Principal Life Insurance Company in 1997 as the Disability Income Regional Vice President (DI RVP) covering the states of Minnesota, South Dakota, North Dakota and western Wisconsin.
Mike has more than 19 years of experience in the Disability Insurance industry – a career that began in 1986 as an agent for Security Mutual Life of Nebraska selling life, DI and health insurance in the personal and business markets.
In 1987 he graduated from Winona State University, Winona, Minnesota, with a bachelor's degree in Business Administration: Marketing and Business Law, and in 1990 joined Provident Life & Accident as a Disability Sales Consultant. Mike has been a member of the National Association of Insurance and Financial Advisors (formerly NALU) since 1986.  He belongs to the Minnesota and Wisconsin State Associations as well as St. Paul, Minneapolis and the Big Rivers local associations.
Patti Bell currently supports agents and brokers who have technical questions regarding advanced estate and business insurance planning cases.  Patti develops marketing tools for technical reference on executive benefits, estate planning, business succession and life insurance products.
A native of Iowa, she graduated from Loras College, Dubuque, Iowa, with a BA in Accounting.  Patti is a Certified Public Accountant (CPA), a Chartered Life Underwriter (CLU), and a current member of the American Institute of CPAs, Iowa Society of CPAs and the local chapter of CLUs.  Patti has served as director on the board of directors of the Iowa Society of CPAs.  She is a frequent continuing education speaker across the country on business planning, executive benefits, estate planning and life insurance planning.
Since joining Principal in 1986, Patti has had a variety of responsibilities in the company, including tax reporting, and support for the business and advanced markets.