LTC Evolves
While the world of long term care insurance has evolved a great deal in the past eighteen months, the most monumental change occurred on January 1, 1997 when the Kennedy-Kassenbaum bill of 1996, HR 3103, enacted HIPAA (Health Insurance Portability and Accountability Act). HIPAA granted Tax Qualified LTC with standardized Activities of Daily Living (ADL) eligibility criteria. This made it much easier for consumers to understand how Long Term Care (LTC) insurance policies pay benefits. Previously, SB 194 passed in 1993 which stated that Comprehensive LTC policies must include specific Home and Community Based language. The bill also required that all LTC must be Guaranteed Renewable.
It may be hard to believe that LTC insurance didn't have to be Guaranteed Renewable before 1993, but this oversight correlates perfectly with some of the unbelievable LTC products being sold before 1993. The buyers may have thought of it as insurance for LTC, but whatever it was barely even paid for Nursing Home stays. Some of the plans essentially supplemented Medicare and required a three day hospital stay. Alzheimer's Disease and other severe cognitive impairments which account for the majority of LTCI claims, generally do not require a 3 day hospital stay, so how often do you suppose these policies paid?
One of the first carriers in the business dared to add Home Care to their policy. However, it paid for care in the home after you returned home from the Skilled Nursing Facility. Your Home Care Benefit Period was only equal to the length of your stay in the Skilled Nursing Care Facility. Consequently, more insurance companies started to love the product. A product that is needed but no one wants to use! Everyone avoids the Nursing Home, and that's where these older policies paid the most, and the insurers could always raise the rates later if they wanted more profit. To top it off, no prohibitions existed against closing one product pool and starting another. They could offer apparently liberal benefits and eligibility, then require that the help be "hands on" in the fine print, or the elimination period must be met within a short period of time, or the Nursing home must have a lab or 16 beds or an RN on staff, etc. The inability to easily determine eligibility for benefits generated enough consumer concerns and complaints to catch the attention of legislators.
In 1997, HIPAA standardized eligibility by requiring that all Comprehensive LTC policies use the same list of ADL's (Activities of Daily living) and require as little as "stand by" assistance to perform them. Ultimately, HIPAA did not scare away the carriers. In fact, more carriers entered the LTC business. Until around 2004, the top three carriers had never raised rates on existing business. However, that streak ended shortly after California passed SB898.
Rate Stability Legislation
In 2003, Senate Bill 898 made it more difficult for carriers to raise rates. Something more than "moderately adverse" would need to occur in the economy to warrant a possible rate increase, and even then, the process would involve other restrictions thereby making it more complicated to implement any future rate increase. However, the law only applied to new business! This is when the majority of the LTC insurance carriers decided that it was a good idea to raise rates on older blocks of business. Carriers that previously had never raised rates on existing LTCI clients decided to file moderate rate increases on older blocks of business. They increased new business rates 30-50% as well, since it would be more difficult to approve rate increases on business written after the new rate stability legislation was implemented. At this point, several carriers left the LTC business.
In 2010, AB999 passed in CA with a surprising lack of resistance from LTC carriers. Essentially, AB999 added even more contingencies to get rate increase approval. In coincidence, this legislation was initially written around the same time several top LTC carriers left the market. Others left until their new products could be approved, and yet others introduced another iteration of products with higher rates – with some still waiting approval. Obstacles like interest rates, low lapse rates, claims, and legislative regulation have caused many carriers to leave the LTC market. Now what?
California operates with LTC products always one or two generations behind most of the country.  Once a company decides that it wants new features and/or a higher premium, it files a new product with the CA Department of Insurance, and begins a process which sometimes takes years before culminating in an approval. This leaves us with an off-balance market as one carrier receives approval and another doesn't. In California, the DOI "rewards" innovation with more hoops to jump through and longer waits. This steers the market in favor of the carrier with the oldest product. And when that carrier introduces a new product, we have a "fire sale": increased sales of the older, cheaper product.  Not being able to introduce new products and rates in a reasonable period of time has caused several carriers to leave California and some to leave LTCI altogether. While gender distinct rates and new innovations are being introduced in other states, it seems like we may never see them in California.
Intrinsic Value
Be that as it may, over the last 30 years, LTC insurance has evolved from a primarily Nursing Home insurance product targeted to those over age 65, to a comprehensive Home Care product targeted to those aged 50-60. LTC insurance keeps you out of the Nursing Home. It works. Some people may complain about their mother's old policy not paying, or the article they read about giant rate increases, or companies leaving the market place, but new products possess stronger consumer-friendly safeguards: standardized eligibility criteria using Activities of Daily Living, rate increase limitations, rate stability, non-forfeiture provisions, and some even provide asset protection through state Partnership programs.
These days, new rate-stabilized products in addition to liberal Home Care features can offer a million dollars worth of coverage for only a few hundred bucks a month. This valuable purchase will protect their retirement income and provide peace of mind. Ultimately, LTCI will make life easier for the clients and their loved ones, especially when the devastation of a chronic illness or severe cognitive impairment occurs.
Challenges in the Selling Process
Now that we have arrived to a place with higher rates for this product than we have previously seen, we have had to take another look at what we are offering, and come up with new solutions to wage against the threat of taking retirement income to pay for the exorbitant cost of long term care services. After multiple rate reviews and agent surveys, these are our observations:
People are more worried about rate increases than non-increasing benefits.
Carriers do not like 5% compound inflation (which is now priced as much as 3 times the price of CPI inflation and 2 times the price of Simple Inflation)
In a high-inflation economy, Compound CPI Inflation may increase benefits higher than 5%.
Having the option to increase benefits without evidence is not always free.
If your spouse/partner isn't approved you may not get a discount.
Shared Care isn't a panacea with short Benefit Periods.
People over 60 may buy a higher daily benefit with no inflation protection.
CA Partnership plan sales may be sparse until they allow other inflation options.
A starter plan doesn't have to have inflation protection.
Something is better than nothing
Bottom Line: Advisors need to rethink and resurrect sales using CPI Compound, 3% Compound, 5% Simple, or No Inflation designed solutions, when appropriate and in the client's best interest, and when the alternative is to do nothing. With the cost of long term care services being so high, and a 68% lifetime probability of becoming disabled in at least two ADL's or being cognitively impaired if you live past age 65**, it begs the question: "How do you plan to address the issue of long term care and living a long life?"
**AARP. Beyond 50.03: A Report to the Nation on Independent Living and Disability, 2003.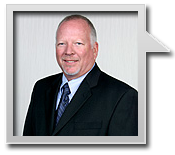 Jack B. Schmitz, CLU, ChFC, CASL
President  -  DI & LTC Insurance Services, a brokerage general agency providing income protection products and services to California brokers.
4302 Redwood Hwy     San Rafael   CA    94903   www.di-ltc.com    800.924.2294