Understanding the Words that Work
CLICK HERE TO REGISTER
Join us for The Plus Group Learning Webinar and find out how the right words can open doors, close sales and build productive relationships. The wrong words can end conversations, damage relationships and block sales. When it comes to talking about disability insurance (DI), do you know which are which? Do the producers you talk to know? To help provide some insights, MetLife conducted  in-depth market research among consumers, advisors and wholesalers to identify the words that work when it comes to discussing DI with clients. This research uncovered key shifts in the DI sales process that can lead to greater engagement and sales.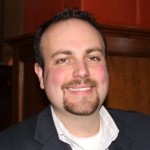 Presented By:
Brian S. Maksymowicz
Director- Disability Insurance Product Marketing
MetLife Insurance Company
Space is Limited so Don't Delay ~ This meeting will provide you tools that will make your DIAM sales increase!
After registering you will receive a confirmation email containing information about joining the Webinar.
Brian S. Maksymowicz is responsible for marketing MetLife's retail individual disability insurance products to both financial professionals and consumers. In his current role he oversees the creation of all positioning, collateral, communications, advertising and PR. Brian has over 10 years of industry experience having started his career as an individual producer eventually transitioning to home office marketing roles with increasing levels of responsibility.