Sales Call Planning
Have you been part of sales calls consisting of the salesperson talking about themselves, their company and their product with very few questions directed towards the prospect? Usually this happens when the salesperson is not prepared for the sales call. He/she gets a trick question from the prospect like, "tell me about your company," or "how do you stack up against XYZ?" The salesperson goes from being in control of the appointment to being controlled by the prospect.
Sales Superstars are like commercial airline pilots. They have a checklist that they go through to eliminate mistakes and make sure they are thoroughly prepared. This pre-call planning allows them to be in control of the sales call.
Be honest. How much time do you really spend in preparation for a sales call? The preparation needs to include more that checking out the prospect's website. Here are some items to put on your pre-call checklist:
- What problems does the prospect have that your product and/or service can solve?
- What are great questions to ask the prospect to undercover and understand their problems
- Who are the decision makers?
- What kind of budget do they have to fix any problems?
- What is there sense of urgency to fix any problems or make any changes?
- Can they leave (fire) their current provider?
- What is your goal (outcome) for the call?
A great checklist will help you be well prepared and avoid a crash landing!
When I first wrote this article, I was thinking of pre-call planning for the first appointment with a prospect. My thoughts were that if you can have a kick-butt first appointment, it lays the groundwork for a successful sales process.
In talking to sales people and sales leaders recently, it seems as though they are doing a good job of pre-call planning, but only on "presentation" meetings. These are the meetings where you take in your proposal and/or PowerPoint and try to convince the prospect to choose you!
What they are not doing a good job of is pre-call planning on all the calls that lead to the presentation meeting. As you can imagine, this leads to a lot of presentations being made to prospects that do not "deserve" presentations. They are spending a lot of time, effort and money with little to show for it. Worse yet, it is taking time away from servicing current clients and prospecting for new clients who "qualify" for a presentation.
Make sure you are doing a great job of pre-call planning on all sales calls leading up to the presentation. Pay special attention to that initial call, where so much of the potential relationship is established.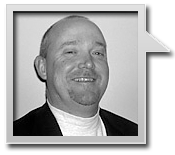 Chris Carlson
About the Author
After spending 4 years as an Army Officer, Chris Carlson, CLU, ChFC entered the insurance industry as a Disability Brokerage Consultant for Provident Life and Accident in 1984.
In his 11 years with Provident, Chris worked in 4 offices and was the Branch Manager in both Cincinnati and Houston. He left Provident in 1995 to form D.I. Marketing Resources, an independent D.I. marketing organization. After several years as an independent, Chris folded his agency into BISYS to create their national D.I. platform.
In 2003, Chris joined Anthony Cole Training Group as a Sales Development Consultant. He specializes in firms within the financial services industry, working with CEOs, Sales Leaders and Salespeople to achieve extraordinary results.
Chris' background makes him uniquely qualified to help producers become more effective and more efficient in the sales and marketing of disability insurance.
Follow Chris's blog at http://thesalesforcecoach.typepad.com/thesalesforceplaybook/.